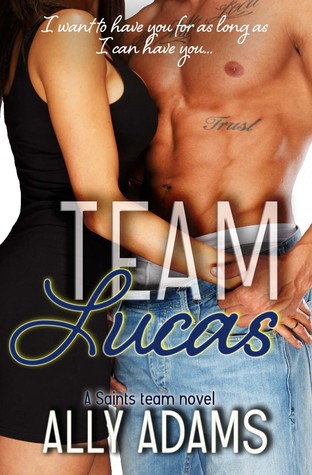 Lucas needs a minder, one that he can't scare away. Mia happens to be in need of a job, and was recently suspended due to her attitude. Which in Lucas' father's mind makes her a perfect fit. But will Mia be able to last or will Lucas continue his streak of scaring minders away? Find the official description on
Goodreads
.
Well Lucas and Mia's relationship certainly starts out pleasantly. haha, not, but it does start out pretty hilariously. It's sure to make you laugh and groan as Lucas is grouchy and Mia tries to combat that. Lucas has some great friends who keep him in line, and wow, does he need that. Sometimes he can be a right jerk.
He's wonderful watching Lucas learn to trust her. The growing relationship is amazing to watch especially because of the fact that Lucas wasn't as open to things as Mia might have been.
It was a beautiful story with a beautiful ending. The writing was spot on and added to the enjoyment of Team Lucas.