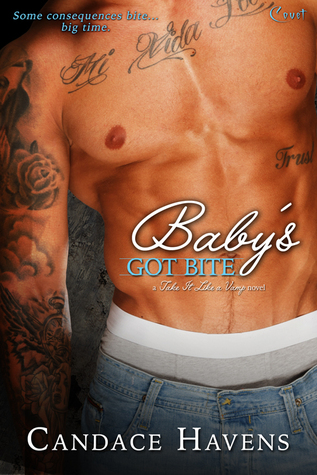 Bennett Langdon has a firm no-relationships policy. Still, it doesn't stop her from hooking up with a super-sexy bad boy at her best friend's wedding. After all, it's only one night—what harm could it do? Ten weeks later, a pregnant Bennett has her answer...
Linc Monahan can't believe it. This wasn't supposed to happen. He's a werewolf, and shouldn't be able to father a child with a human. Now Linc has to find some way to tell Bennett that not only do werewolves exist, but she's about to have a baby with one.
But when word of their surprise conception gets out, the fur hits the fan. There are people who don't want this baby to be born—even if it means killing. Now Bennett and Linc aren't just fighting each other . . . they're fighting for their lives. Description from Goodreads.
I have to admit that this book had a lot of excitement in the plot and it never felt overly dramatic or fake. It went by quickly, and I was captured from maybe not the first page but the first chapter.
I really felt for both Linc and Bennett. They both had challenges to overcome and they weren't exactly the most normal of complications. Although there were a few challenges that one might usually view in a romance book not just a paranormal romance.
Candace Havens is a good writer and Baby's Got Bite kept me intrigued and interested in the lives of Linc and Bennett. Both characters were well done and far from perfect.