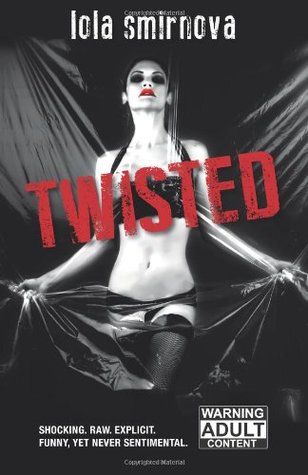 Back in the 90's, the corrupt post-Soviet Ukraine with its faltering economy, is thrown into a devastating depression. Times are hard. Opportunities are scarce.
Three eager young sisters – Natalia, Lena and Julia - dream of a better life and weigh their options: do they stay and struggle like their parents, or join scores of their compatriots in the sex trade in glittering western European cities, who earn in a night what they'd take several months to earn at home? Naive and tempted by the allure of 'quick' money, the girls set off on an adventure that changes their lives forever...
For sensible, resilient and calculating Lena and Natalia, the transition to the underworld of Luxembourg's deceptive champagne bars is eye-opening, but smooth. But for fragile, brittle Julia, haunted by a childhood assault, the change is more than just vocational. Struggling to adapt, she turns to alcohol and drugs, exposing herself to increasing danger and depravity; and, ultimately, betrayal, when a deceitful client, who claims to love her, drugs her and cleans her out.
Despite her sisters' best efforts to intervene, she finds herself in Istanbul – culturally a world apart – in an attempt to make back the money and self-respect she's lost. Vulnerable without the protection of Luxembourg's champagne bars, she descends into a hell of drugs and high-risk sex until, at the novel's terrible climax, a kidnapping, brutal assault and one-sided justice system lead to her imprisonment and a threat of deportation.
How will Natalia and Lena save Julia? Find the official description on
Goodreads
.
This was definitely a darker book. It was very realistic in the way that things happened that you believed could actually happen to a person in real life. And the characters were all....like they could have been people you knew. And that really brought this book home to me. It was the characters that had trouble and yet they were still very likable. Take Julia for example. In a different book she might have been portrayed as the problem or bad character but this book is told from her perspective and goes to show that there's always a story.
The writing itself was captivating. It drew you in, held you captive and didn't let you go. The first person narrative was enjoyable as it felt as if Julia was actually telling the story to you after the fact, as if it was a cautionary tale or you were a friend that hadn't been there for that part of her life. This made it a very familiar way to tell the story and I enjoyed it.
Twisted was a dark read but it does show the sex trade in a different light. It certainly gives a new perspective.